Restaurant Bentota Take Away P & S Perera and Sons Bakers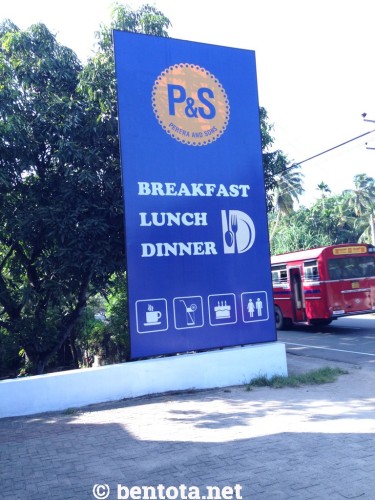 Direkt an der Galle Road in Bentota, von Colombo kommend auf der rechten Seite, befindet sich das P & S. Ein Restaurant mit Kantinencharakter, aber sehr sauber. Hier bekommt man Breakfast, Lunch and Dinner. Geöffnet hat das P & S täglich von 6 Uhr am Morgen bis 21 Uhr am Abend. Kottu gibt es ab 17:30 Uhr und Fried Rice ab 12:00 Uhr. Man muss nicht im Lokal essen, es gibt die meisten Gerichte auch zum Mitnehmen. Die Angestellten sind freundlich, man bekommt das Essen sehr schnell und die Portionen sind groß. Auch die Kuchen und Torten schmecken überraschend gut, sind zwar nicht mit hausgemachten Mehlspeisen zu vergleichen, aber okay. Im Großen und Ganzen ist das Lokal empfehlenswert. Einfach, gut und günstig.
Klare Empfehlung




(2 votes, average: 3,50 out of 5)

Loading...